If you have some football guys or gals in your life, you might be wondering how to get them gifts related to the sport they love. There are plenty of football-themed goodies you can buy to make your close loved ones extremely happy.
The most beautiful part about it is that these are gifts they are likely to keep for the rest of their lives. In fact, they may even pass them down. These gifts can include all sorts of things from jerseys to shoes, and even dishes. You've got plenty of choices when it comes to football related gifts.
In this review, we take a look at some of the best gifts to give your favorite football fan. They are available all over, but you must be careful to choose reputable sellers so you do not end up with counterfeits or fake products. Let's get started.
Football Jerseys
Every football fan should have at least one or two jerseys. If the person you wish to gift doesn't, then this is your chance to get one for them. There are plenty out there that can fit your budget, and here are some samples.
Nike Elite Jerseys – These are won when people go to watch the games and you can find one from around $200.
Nike NFL Jerseys – These are for both functions and fashion. They are a little cheaper and will cost you around $150.
Nike Game NFL Jerseys – You can find these being priced between $100 and $120. They are typically available in most stores.
NFL Pro Jerseys – These are not sold by Nike, so you can only find them on the NFL main shop.
Accessories
If you are shopping for someone who isn't really into jerseys, then you can find accessories they can use on the everyday like hats, phone cases, socks, and more. All you need is an accessory that has the logo of their favorite team. This will do the trick.
Football Games
Most football fans will just watch the sport in any form, even a video game version. There are plenty of games you can buy for your football fan. Trust us, they will be happy to have them in their possession to play at any time. Here are some popular games.
NFL Blitz
NES Play Action
Ten yard fight
NCAA Football 2005
Logo Jewelry
Now, this is a bit out there if we are talking about a man, but for women who are football fans (yes, there are many of them out there) then some jewelry will do.
What you should do is look out for a piece of jewelry that features the logo of their favorite team and you are good to go. There are plenty of necklaces, bracelets and earrings out there that would make for the perfect gifts.
Just ensure that you invest in high quality products. They may cost you a few dollars, but they are worth it. The last thing you want is a bad piece of metal that stains your football fan's skin.
Football-Themed Dish Ware
There are plenty of these online. You can find glasses, bowls, chip and dip sets, casserole dishes, and more. All of these products should feature the logo of their favorite teams or the Superbowl cup. You could even buy these for yourself and serve snacks with them whenever you have people over to watch football.
You could also find some flasks that have the look of sunscreen bottles with their favorite team on the surface. These are great for a family of fans to use on a hot and sunny game day.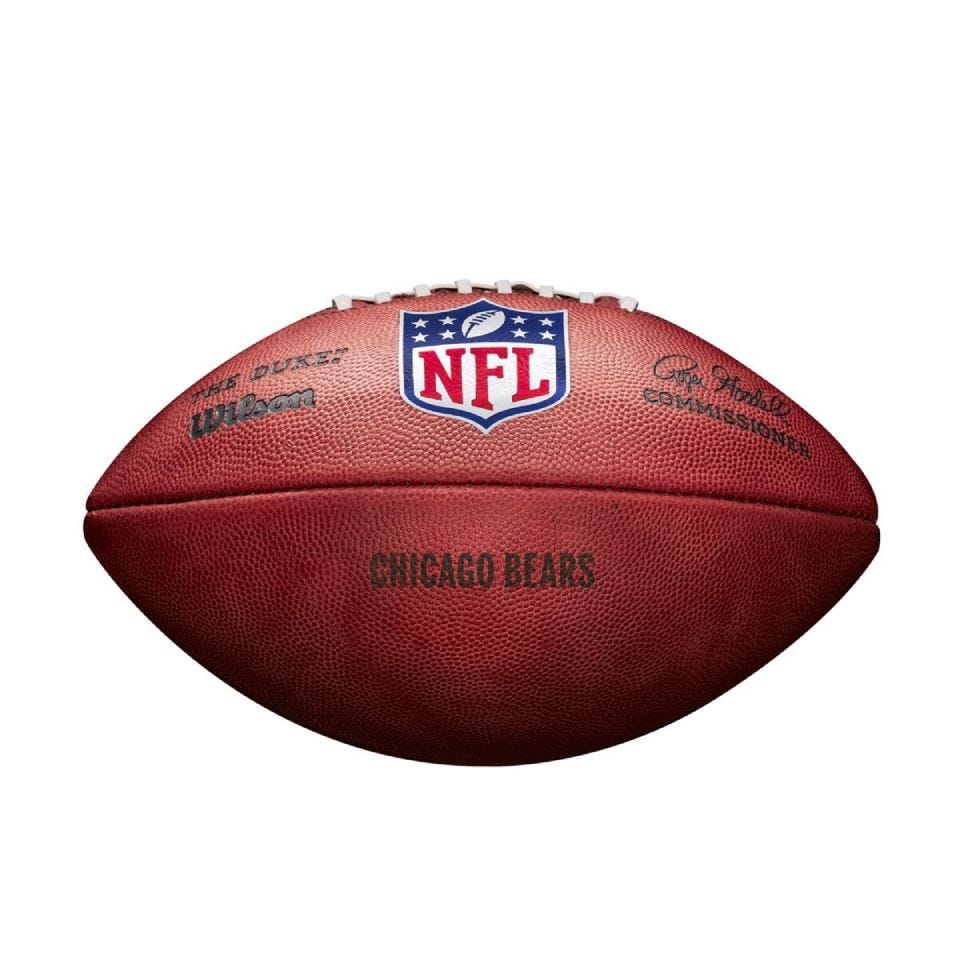 Conclusion
Well, with these great gifts, we believe that Father's Days and birthdays are never going to be the same. Just do some research and you will find some great gifts for that special someone in your life who is a big football fan.