Over the years, it has become customary for FOX and other TV-channels to create reality shows with successful sports celebrities as either the host or a participant. Examples of such reality shows are "The Next Knuckler," "Glam and Gold," and "Millionaires Mama's Boy."
Shows like "Stars in Danger: The High Dive" are sport-related, while others like "Dancing With The Stars" and "The Choice" are designed to showcase other aspects of the participating athlete. In this article, we look at athletes that participated in reality shows.
12. Ronaldo – "Fantastico"
Ronaldo Luís Nazário de Lima, also known as Ronaldo, is famous for being a professional football player. Ronald retired as a football player and is now a Brazilian business owner and president of La Liga Club Real Valladolid.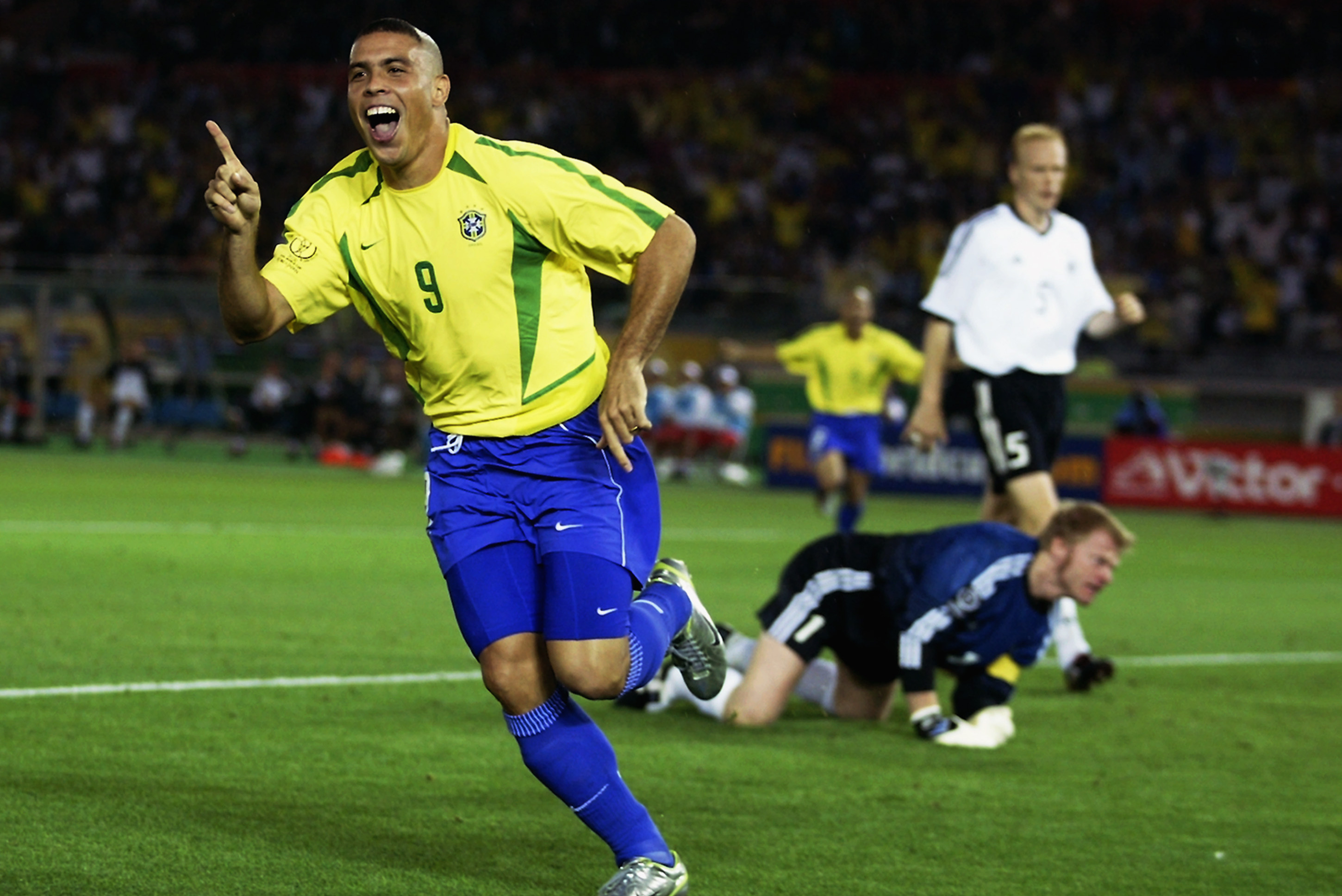 Ronaldo participated in the Globo television network's weight-loss reality series called "Fantastico." It chronicled the three-time FIFA player of the year's decision and bid to shed the pounds he gained since his retirement.
Although he is seen as one of the best soccer players ever, not so many fans have followed the series.
11. Chipper Jones, "Major League Bowhunter"
Larry Wayne "Chipper" Jones Jr. is not only a former Major League Baseball player, but he is also a known broadcast analyst. In 1990, Jones was the Atlanta Braves' number one in the MLB draft and from 1995 until 2012 he was the team's primary third baseman.
Jones participated in two reality shows. Both were hunting shows, and they fitted Chipper one hundred percent, as he is an avid hunter. The first was on the Outdoor Channel's reality show "Buck Commander."
The second series was called "Major League Bowhunter." Both series were not so frequently viewed by his sports fans, as was expected.
10. Bethany Hamilton – "Stars in Danger: The High Dive"
Bethany Meilani Hamilton is an American professional surfer. In 2003 she survived a shark attack and lost her left arm in the process, but this didn't stop her from returning to professional surfing.
Hamilton was one of the sports celebrities and cast members from other reality programs that participated in FOX's two-hour special "Stars in Danger: The High Dive." The competition challenged the participants in a series of Olympic-style dives and belly flops, both solo and synchronized.
The dives were done from various heights of springboards and platforms. As non-sports celebrities also took part in the series, many of Hamilton's fans did not realize that she participated.
9. Kareem Abdul-Jabbar – "Splash"
Kareem Abdul Jabbar is an American former professional basketball player. Kareem played 20 seasons in the National Basketball Association for the Milwaukee Bucks and the Los Angeles Lakers.
He took part in the mostly unwatchable ABC celebrity diving show "Splash." It debuted in March 2013, and he was joined by other sports celebrities like Ndamukong Suh and soccer player Brandi Chastain. This is the one show you don't have to feel bad about if you haven't watched it yet!
8. Ryan Lochte – "What Would Ryan Lochte Do?"
Ryan Steven Lochte is an American competitive swimmer and 12-time Olympic medalist. Ryan has the second-most Olympic medals; the one person with more medals than him is Michael Phelps.
He was interested in participating in either "Dancing with the Stars" or "The Bachelor," but instead signed on with E! to present and feature in his own series. It was called "What Would Ryan Lochte Do?" and followed the swimmer as he prepared for the 2016 Rio Olympics and developed his fashion line.
Unfortunately, many of his fans did not know about the show and missed the opportunity to see all the effort going into becoming an Olympic star. It was a good series, and if reruns are available, it is worthwhile to view some of the episodes.
7. JaVale McGee – "Millionaire Mama's Boy"
JaVale Lindy McGee is an American professional basketball player who played for the Cleveland Cavaliers. In 2008 he was selected by the Washington Wizards in the 2008 NBA draft. He is also a three-time NBA champion and has won consecutive titles with the Golden State Warriors in 2017 and 2018, and 2020, a third title.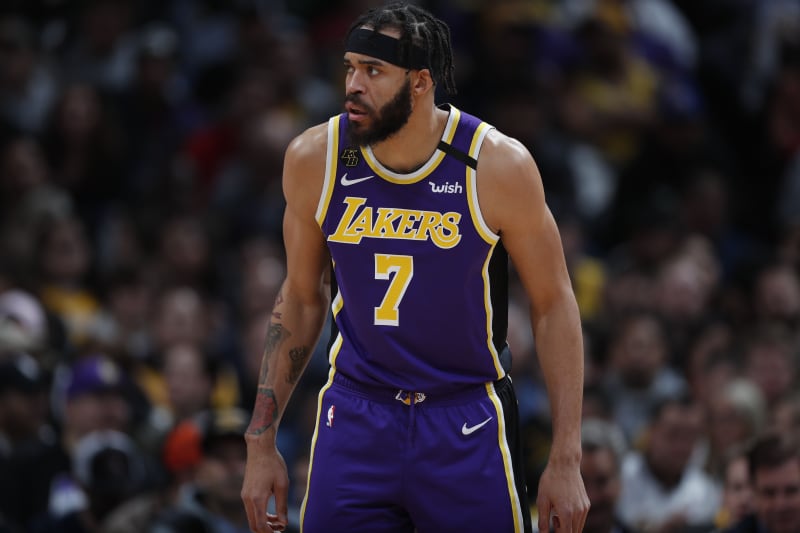 JaVale McGee and his mother, Pamela Denise McGee, a retired professional women's basketball player, presented a reality show. The show featured on Oprah's OWN network as "Millionaire Mama's Boy." It was a reality show about the mom-and-son relationship. They both have the type of personalities that are needed for reality-tv.
JaVale is also known for his comical mistakes on the court. All this is featured in the reality show. In "Millionaire Mama's Boy," the relationship between Pamela McGee and her then 25-year-old son JaVale McGee was depicted. In the show, it became clear that the two were inseparable. She had taught him as a coach everything he knew on the court.
6. Tim Wakefield – "The Next Knuckler"
Timothy Stephen Wakefield is an American former professional baseball pitcher. He began his career with the Pittsburgh Pirates but is famous for his 17-year Boston Red Sox tenure from 1995 till his retirement in 2012.
An excellent reality show that was missed by many of Tim's sports fans was "The Next Knuckler." In the show, the retired knuckleball pitcher attempted to coach former NCAA Division 1 quarterbacks on throwing the knuckleball. Viewers of the show had not only the opportunity to see the legendary Tim Wakefield in action but also other well-known sports individuals.
Fans of either Wakefield or the legendary quarterbacks would have enjoyed the show. The other sportsmen "coached" by Wakefield were Dough Flutie, David Greene, and Ryan Perrilloux. The series was entertaining and a great success. It was professionally presented by Wakefield and co-host Kevin Millar. Unfortunately, the show slipped to a great extent under the radar.
5. Antonio Gates – "The Biggest Loser"
The American former professional football player, Antonio Ethan Gates, was a tight end for the San Diego/Los Angeles Chargers during his entire career. He was named to the Pro Bowl eight times and was a five-time All-Pro selection.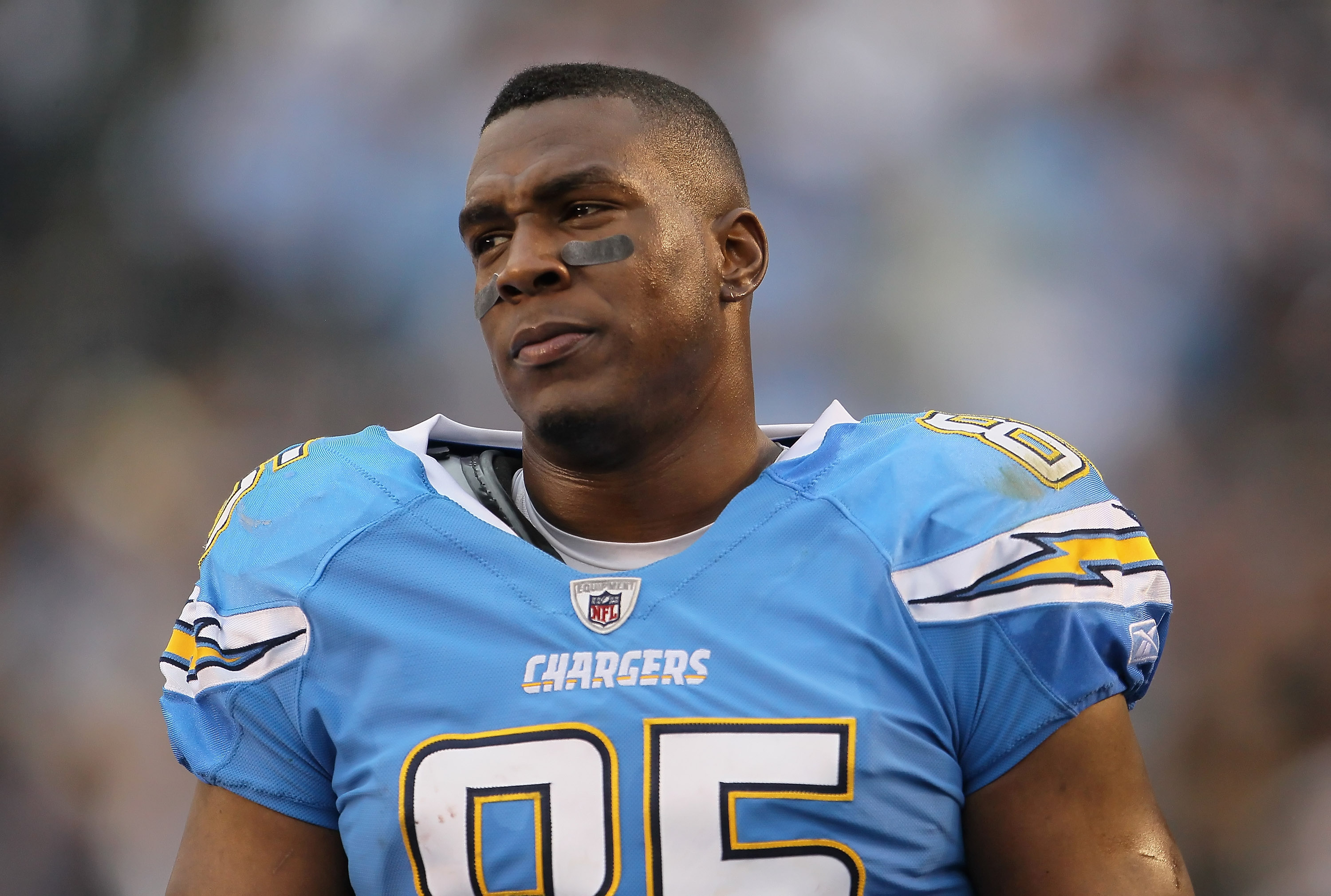 A guest appearance by Antonio Gates in the reality series "The Biggest Loser" was loved by many, but unfortunately also missed by many fans. Antonio Gates took part to promote the NFL's Play 60 campaign. The campaign was aimed at encouraging kids to be active. Gates appeared in a special edition.
The contestants were encouraged to "get moving" and found themselves pushed to new limits in the special edition. They were introduced to new outdoor gyms that each trainer had custom designed. The stakes were high, and the adult players got a wake-up call. Antonio Gates cheered on the adult contestants and kids at a football-themed challenge.
4. Sanya Richards-Ross – "Glam and Gold"
The Jamaican-American former track and field athlete Sanya Richards-Ross competed internationally for the United States. At the 2012 Summer Olympics, she won gold in the 400 meters after finishing third at the 2008 Summer Olympics.
Many Sanya Richards-Ross fans missed out on seeing her participating in a reality show, "Glam and Gold." She shared her appearance in the series with her husband, the Jaguars defensive back Aaron Ross. The pilot for "Glam and Gold" was shot before Richards-Ross left for London's summer Olympics.
Her fans who knew about the show enjoyed the revelations of her rigorous training routine and personal life. We were also introduced to her family, known as "Team S.R.R." – her parents Archie and Sharon. According to Sanya, it is interesting that it took some convincing to get her husband and father to participate in the series, but in the end, everyone was on board.
3. Terrell Owens – "Stars in Danger: The High Dive"
Terrell Eldorado Owens is a former American football wide receiver. He played for 16 seasons in the National Football League (NFL). He holds and shares several NFL records. His last professional game was for the Allen Wranglers of the Indoor Football League (IFL) in 2012. He was included in the Pro Football Hall of Fame in 2018.
In the reality show "Stars in Danger: The High Dive," the ultimate test was to take a flying leap or belly flop from a high spot. Eight celebrities stepped to the edge and leaped. But before the leap, they had to complete a crash course in diving techniques, provided by qualified diving coaches. Then they competed in a series of Olympic-style dives.
These dives included solo high diving and synchronized diving from a variety of heights. The viewers were given a poolside view into the whole preparation process. As a viewer, you could share in Owens' courage and perseverance and the anxiety of all the celebrity participants. You shared the "changing" of Terrell from a celebrity football player into an expert diver.
2. Ndamukong Suh – "The Choice"
Ndamukong Ngwa Suh is an American football defensive player for Tampa Bay. During his college football years, he earned All-American honors and was drafted by the Detroit Lions in the 2010 NFL Draft.
An excellent reality TV-show starring Ndamukong Suh was FOX's "The Choice." Suh participated in this dating reality show where the host attempted to pair celebrities with non-famous prospective dates. If you are a Detroit Lions and Suh fan and love cheesy dating reality shows, you've missed a lot by not watching the applicable episodes of "The Choice."
In the Suh episode, like all the other episodes of the series, each of the four panelists sat with their backs to the stage. Women were then brought out and given a short time to tell the celebrities why they should choose them for a date. When the celebrity – in this case, Suh – liked what he had heard, he hit a button that spun his chair around.
1. Emmitt Smith – "Dancing with the Stars"
Emmitt James Smith III is an American former professional football player. He played running back for 15 seasons in the National Football League during the 1990s and 2000s. He has been a three-time Super Bowl champion with the Cowboys, and he is the league's all-time leading rusher.
What is not so well-known is that he has taken part in the third season of "Dancing with the Stars." Many fans heard about this after the reality series had ended. Not only did he take part, but he and his dance partner, Cheryl Burke, won the series. It was amazing to see how he had developed from a non-dancer into the series's champion dancer.
If you've viewed the series, you would have seen another side of Smith's life and how he managed to successfully apply the determination he'd learned on the field to another activity. This is why we think this is the number one reality show that you should not have missed. Those who missed out – try to find re-runs of the whole third season of "Dancing with the Stars."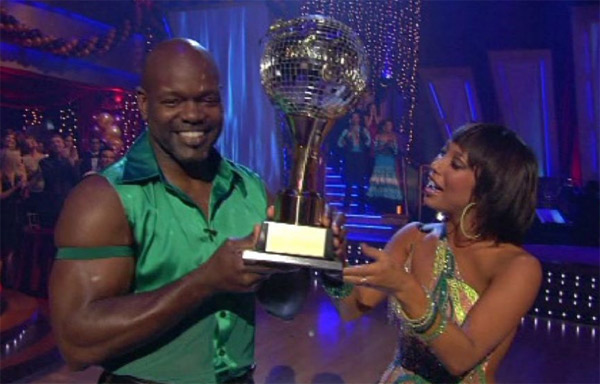 Conclusion
As more and more reality shows which are developed and screened nowadays include sports celebrities as hosts or participants, it is recommended that you frequently have a look at the different channels' schedules to see whether your sports hero is taking part somewhere.